I woke up excited to make a nice lunch, and eat outside cause the sun decided to join us for a bit.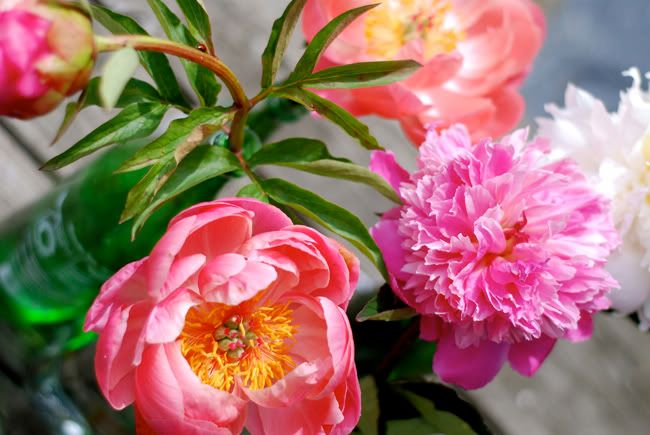 (try and spot the lady bug!)
So the four of us enjoyed whole wheat-veggie calzones along with some black death ((aka coke) from mexico!) in the kinda warm weather,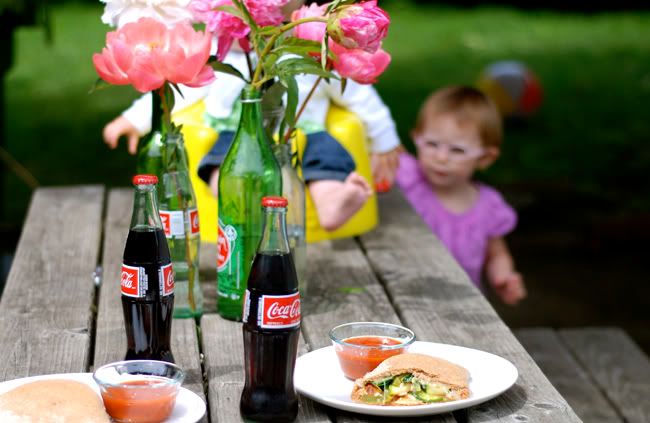 Then Chad says "how bout we go on a 30 mile bike ride?"
then I say: "....um, Ok."
The girls slept the first hour we were out, then Lily watched movies/played games on my phone and Eden squawked sucked her thumb.
To top it off, when we got home some friends BBQed for us AND made brownies.
Hard to beat a day like this.