Last night, we had a late dinner and ate
on the front porch as requested by my eldest daughter.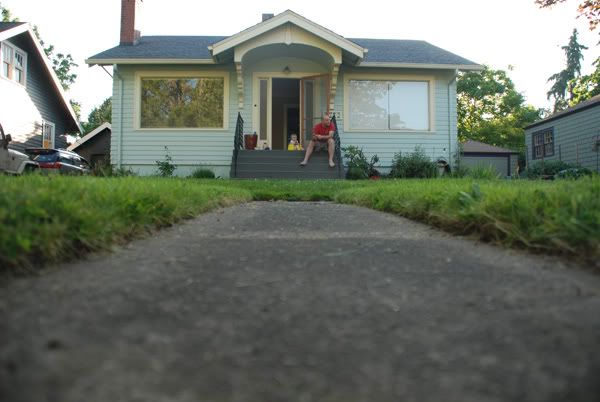 Lily is adored by our neighbors.
She calls them "Nana" and "Guy".
Nana and Guy have two duck lures that she loves to take on walks.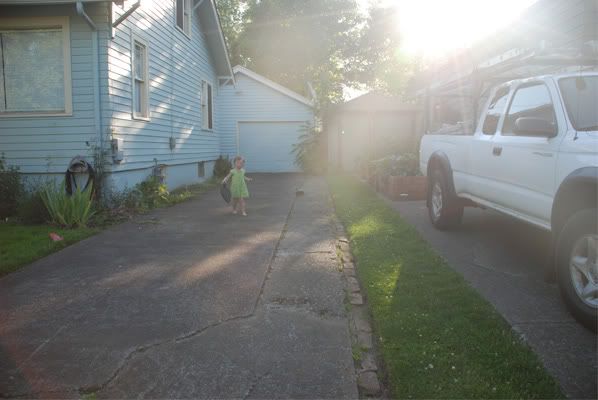 She is allowed to walk from our house, to their house.
Hope your summer evenings are lovely too.