Yesterday I went to the Portland Temple.
The day before Chad went, we took turns with the girlies.
I walked in and couldn't stop smiling,
and I couldn't stop smiling the whole time I was there.
To me the temple is a place of happiness and peace.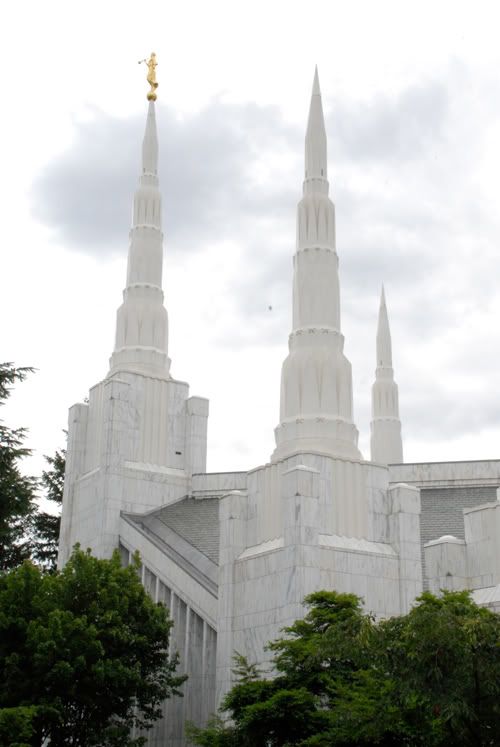 I left this sacred place with more confirmation that I am in the Lord's hands,
Then I drove the 40 minutes back to my sweet little family in our bungalow.
Chad and I aren't perfect, and our girls can be crazy at times, but we try hard to make our home wherever it may be, a temple.
We make a serious effort to pray as a family, to read scriptures as a family. To listen, read and watch only things that are wholesome. We point out our blessings to each other and are grateful together.
We work hard at making our home a place of peace and happiness.
We want it to be a place where people can come over and feel our love and Christ's love for them.
This is what we consistently work at, and this is why I am happy.