Eating cherries for linner.

Picking these beautiful flowers in the alley behind our bungalow and putting them in a pickle jar.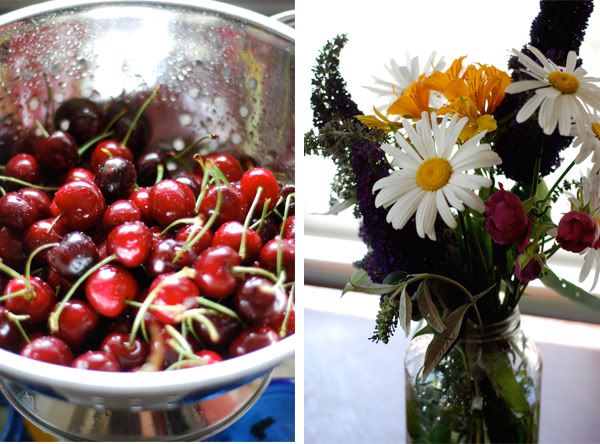 Chad and I recently made a big decision regarding our future.
To everyone it seems like we are taking crazy pills.
that we are ODing on crazy pills.
But we know in our hearts it is what we and the Lord wants.
I'll be more specific soon,
but for now, know that I know the Lord will provide, but I'm human and am nervous.
Have you ever done something like this?
Have you ever been so sure of something but yet so scared at the same time?
How do you find strength? How did it turn out?