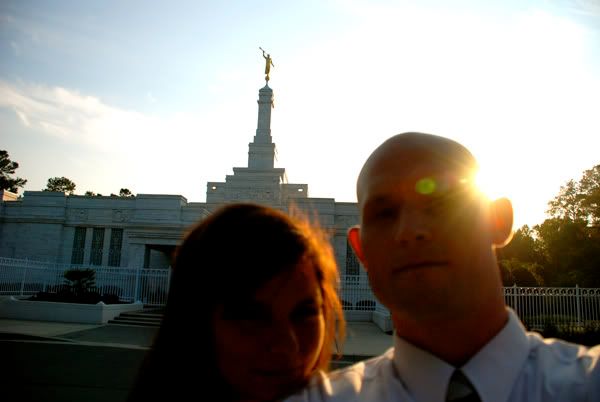 Yesterday my love and I went to the South Carolina
Temple
.
It was awesome, and so beautiful.
We did sealings in proxy for couples who didn't have the chance to be married in the temple while they were alive.
Chad and I promised to each other and to Heavenly father our marriage vows, all for some one else.
I loved being reminded how Chad and I have each other forever.
I am his, and he is mine forever.
And because of that, my girls are ours forever too.
No matter what happens in life,
having this knowledge brings joy.
ps-I love the fact that the temple grounds
have palm trees all over:)