So the girls and I went for a couple mile walk
to meet up with some amigos for lunch.
I got honked at twice on the way there! Wassup.
Either: a)pick'ns are slim here in Charlotte or
b) I need to wear my bikini on walks more often!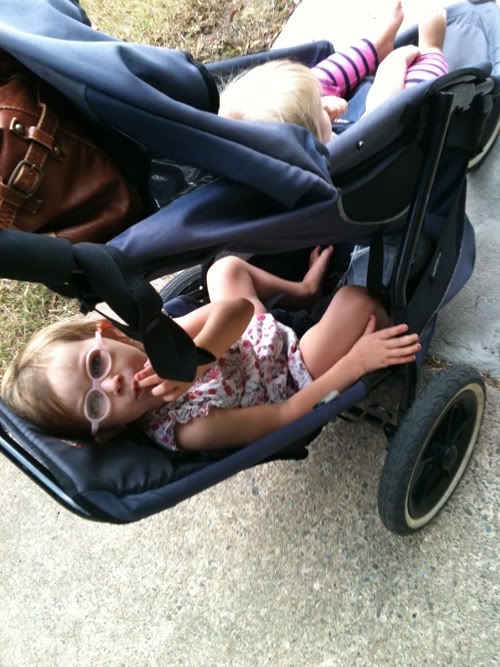 this girl has mastered standing and taking a couple steps,
and the fake scrunchy-face cry. Cracks me up.
Making pizza for dinner tonight,
is it weird that I reeealy excited?