Tonight Chad and I made a big ol' pile of homemade tortillas.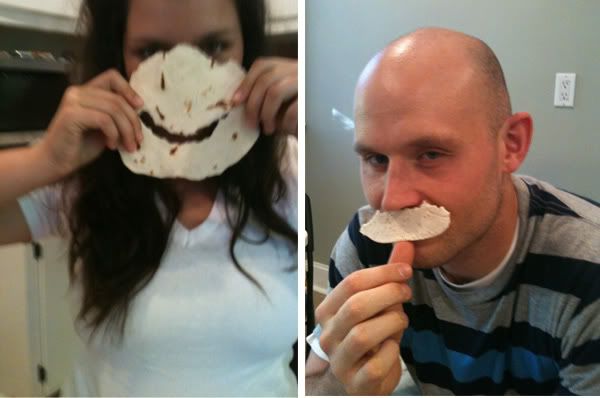 Super easy, or should I say, muy facil?
4 cups flour (do half whole wheat and half white!)

1 tsp salt

2 tsp baking powder

2 tbsp shortening

1.5 cups water
Mix the dry ingredients together.
Add shortening with your fingers until the mixture looks kinda like cornmeal.
Add water and mix until it all comes together nicely.
Kneed on a floured surface until nice and smooth and stretchy.
Then you just roll them as flat as you possibly can, see-through is the goal!
Place them on a non-stick frying pan on med/high heat until it bubbles a little (this is really a matter of seconds) and flip over.
Homemade tortillas are a beautiful thing.
...especially with garlicy black beans, brown rice and tomatoes.
(and they are totally vegan!)