Tonight was our church congregation's trunk-or-treat.
My good friend Emma went as a punk rocker,
and I had the honor of giving her liberty spikes.
I think they turned out quite well don't you? Next time any of you guys are going to a wild concert, you know who to call.

Chad and I were burglers. AKA cheap.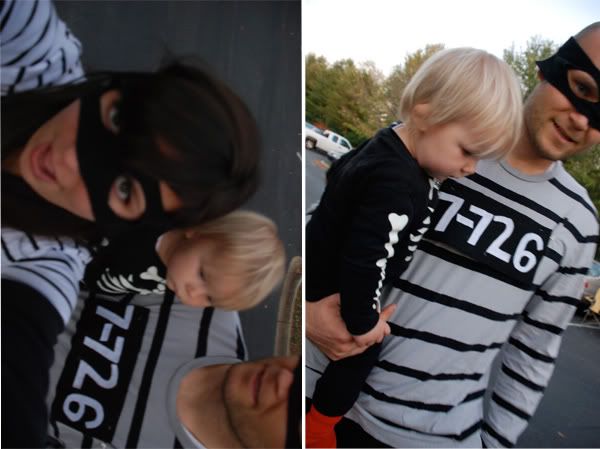 I asked Lily if she was a skeleton and she said:
"no mummy***, I'm what a doggy eats."
I'm honestly about halloweened out and its not even Halloween yet.
***Chad is trying really hard to get Lily to call me "mum" rather than "mom". Oh Canada.