Lily loves our neighbors, and they love her.
She calls Dianne, "MY Nana" and Gary "Guy".
After a long day of friend-hopping we came home and the first thing she said to "her" Nana was: "hot tub?!"
So off they went in My Nana's backyard and when I got back there Dianne was in the water, fully dressed.
"Lily didn't want to wait, so we just got in."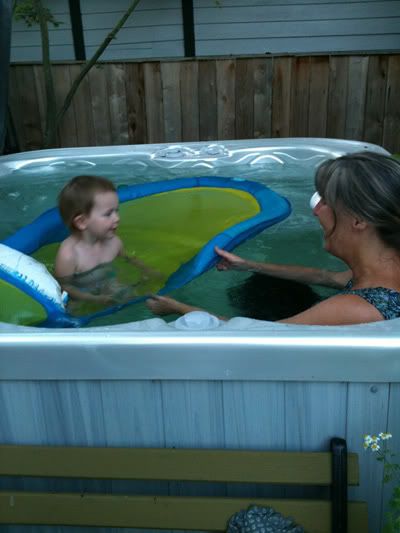 My Nana and Guy are probably the hardest
thing about us leaving Salem.
On the moving sale front, it's going great.
so if you are in the market for awesome,