My throat hurts and I sound like a man. And I'm kinda oozy.
All morning I have been just waiting for nap time,
being lazy and feeling gross.
I was drinking some OJ right out of the jug and my eye was caught by the sight of the the front and back packs hanging in our laundry room.
One thought lead to another and this happened: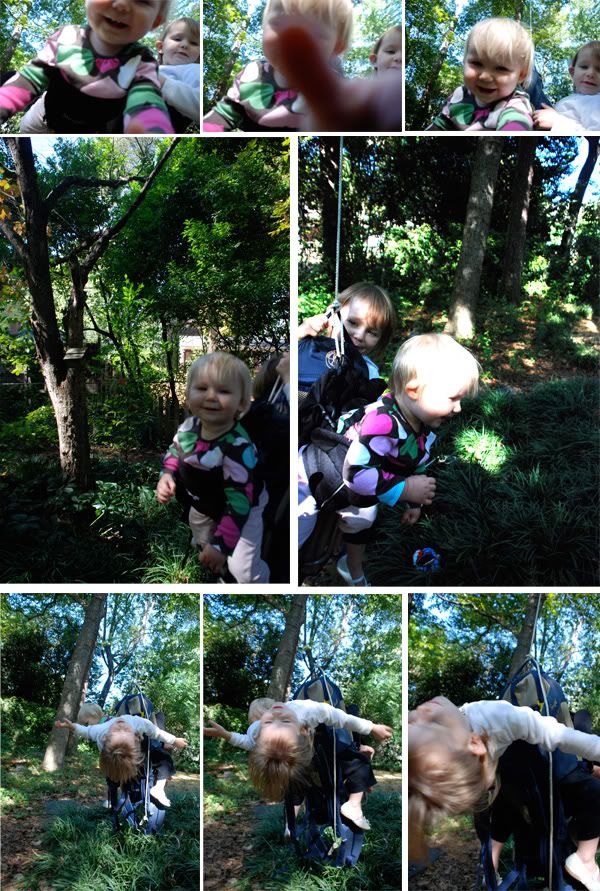 My throat still hurts, I am still manly, and oozy but,
I am on a happy mom high from hearing these girls squeal and laugh so hard I wanted to cry.